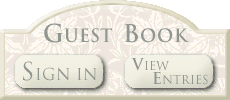 This page was last updated: October 4, 2008
Standing prominately at the corner of Old National Road (aka Hwy. 40) and 25th Streets in Terre Haute, Indiana, the Home served as a refuge for parentless, half-orphan, and destitute children from 1884 until 1949.   

The cornerstone of the main building was laid in 1883 and the first children were enrolled on September 4, 1884.  The main building was flanked on the west by a chapel with an imposing entrance and on the east by handsome cottages and doritories of various sizes.  As many as 150 children could be housed on the grounds. 

In the early 1900's, the Rose Home was selected as one of the top 10 Childrens' institutions in the United States.  An identical study completed in 1929 concluded that it was the "nations finest"

Please visit the various pages of this tribute website to learn more about this very valuable part of Wabash Valley history.. 

Purchase Terre Haute History books authored by our local historians!